Hot selling metallic casing 48V 40Ah lithium battery for energy storage system
Product Detail
Product Tags
Model No.
CGS-F4840N
Nominal voltage
48V
Nominal capacity
40Ah
Max. continuous charge current
100A
Max. continuous discharge current
100A
Cycle life
≥2000 times
Charge temperature
0°C~45°C
Discharge temperature
-20°C~60°C
Storage temperature
-20°C~45°C
Weight
About 25kg
Dimension
300mm*290mm*165mm
Application
Special designed for home energy storage system, also can be used for Back-up power, solar

&

wind systems, UPS, etc.
1. Metallic shell 48V 40Ah lithium ion battery pack with handle for home energy storage application.
2. Superior safety: Almost the safest lithium battery type recognized in the industry.
3. Low self-discharge rate: ≤3% of nominal capacity per month.
4. Long cycle life: Rechargeable lithium ion battery cell, has more than 2000 cycles which is 7 times of the lead acid battery.
5. Big continuous discharge current.
6. Can be located in parallel use to enlarge the capacity.
7. Light weight: Approximately 1/3 weight of lead acid batteries.
Home Energy Storage Application Introduction
The electricity generated by photovoltaics or city electricity is stored in the system. When there is no light or power outage, the electricity in the energy storage battery is converted for use by household electrical equipment.
The product is modular in design, compact and convenient, easy to install, convenient to operate one-key switch, and multi-level energy management can realize automatic energy-saving control, safe and efficient, energy-saving and environmentally friendly, high reliability, and stable power supply.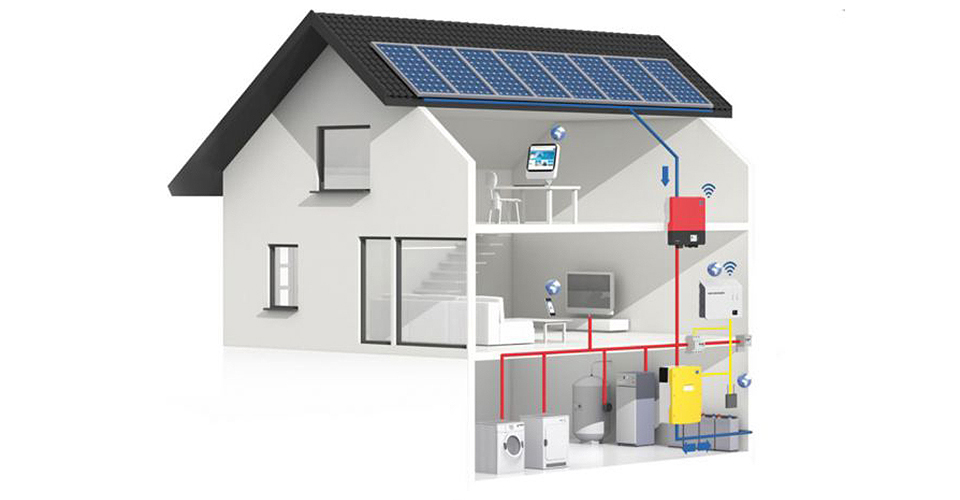 It is  employed for ordinary household wind and wind power generation and energy storage, small business districts, uninterrupted power supply areas for offices, energy shortage areas, or areas with unstable power or isolated islands off the grid.
The product is energy-saving and environmentally friendly, achieves good temperature adaptability, high charging and discharging efficiency, and supports high-current charging and discharging. The internal uses high-performance BMS system, which has stable performance and long service life.
---
---