Caravan mover battery LAXpower-1230 12V 30Ah LiFePO4 battery pack with built-in charger and SOC
Product Detail
Product Tags
Model No.
LAXpower-1230
Nominal voltage
12V
Nominal capacity
30Ah
Max. continuous current
100A
Momentary current
200A
Peak current
300A
Max. charging current
2C
Charging voltage
14.6V
Charging current
4A
AC input
100-240V
Charge temperature
0°C~45°C
Discharge temperature
-20°C~60°C
Storage temperature
-10°C~45°C
Weight
5.6kg
Cycle life (80%DOD)
>

2000 times

IP class
IP21
Dimension
150mm*275mm*120mm
Application
Caravan move, power supply.
1. The ABS casing 12V 30Ah LiFePO4 battery packs for caravan mover.
2. Extreme power and ultra light weight.
3. Long intensive use and maximum safety.
4. Built-in charger and low self-discharge rate.
5. Long service life and outstanding performance.
6. Specially designed for caravan move.
7. This product is expected to be very popular in the EU market for years.
Parameters and Application
Hangzhou LIAO is a professional manufacture of prismatic LiFePO4 Lithium cells. Battery packs are assembled using these cells. A lightweight body has been selected for the LAXpower-1230 where the cells, charger and battery management have been incorporated into 1 product.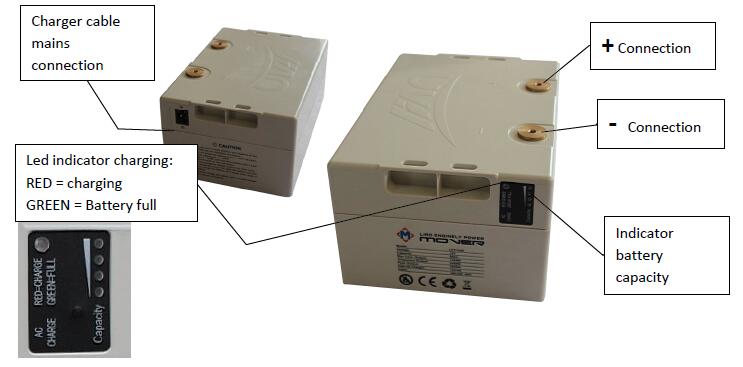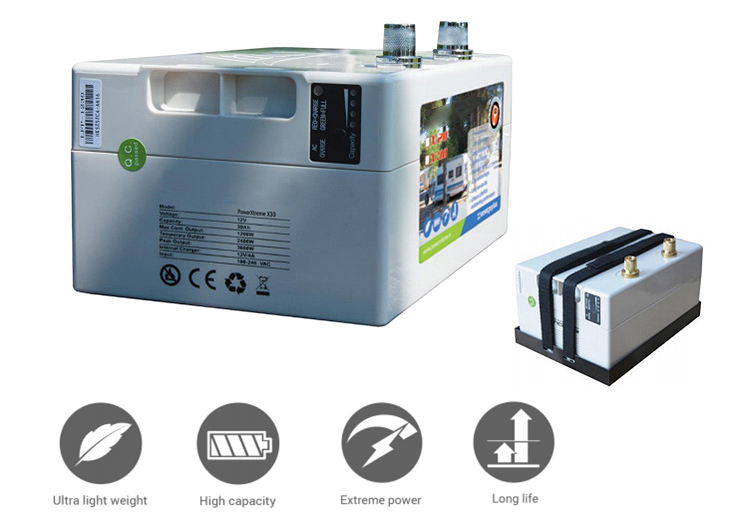 The aim of this lightweight battery is the offering of a comfortable solution for the user of a caravan mover with a limited load of 30 Ah and with a very limited weight. This battery is able to deliver high currents, is lightweight and therefore very well suited to this purpose.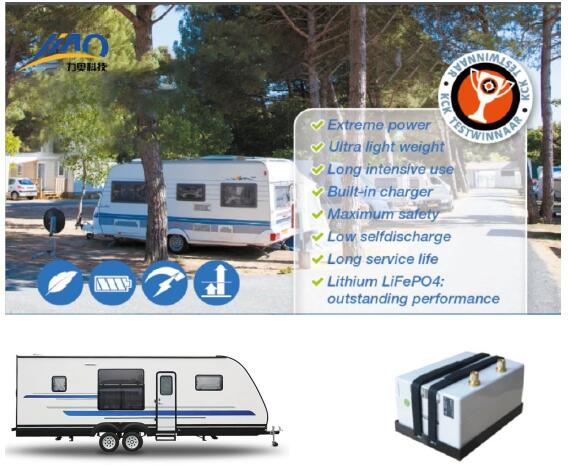 The battery has more than enough charge to perform one movement action of the caravan. The mover can be used up to 50 minutes during heavy use (35 A continuous). In extreme use (100 A) the mover can be used for up to approximately 18 minutes.
If did for a longer period the battery will automatically switch off and will need to reset itself. Because the battery is made from a Lithium LiFePO4 chemistry, it is possible to completely discharge the battery unlike lead acid batteries. Once the battery is empty it will switch itself off and will then have to be recharged for the next use. Charging takes place through a charger cable to mains connection.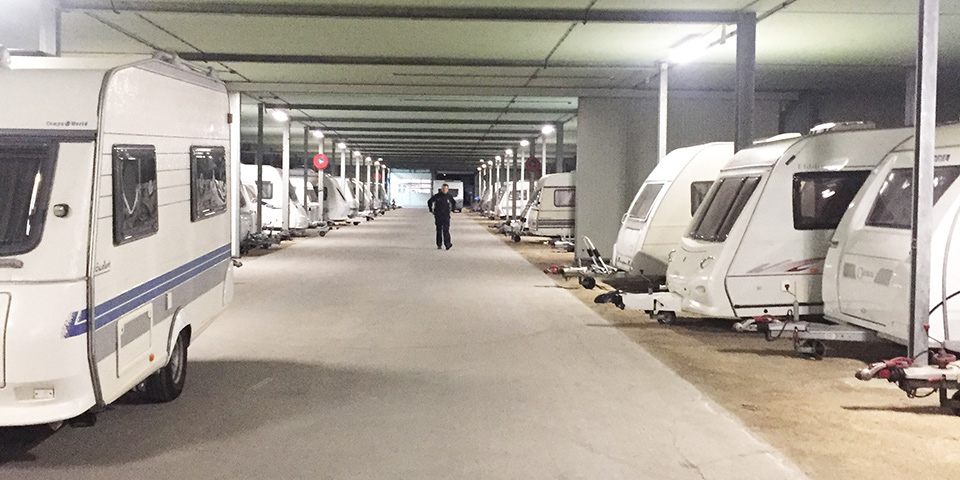 ---
Previous:
SOC and handle included 36V 40Ah LiFePO4 battery pack for electric scooter / motorcycle / bumper car
Next:
High power excellent discharging performance 12V 130Ah LiFePO4 battery pack for motor home and caravan
---