China manufacturer 19 inch rack mounting 48V 50Ah lithium ion battery (LiFePO4) for telecommunication
Product Detail
Company Profile
Product Tags
Model No.
Rebak-F4850T
Nominal voltage
48V
Nominal capacity
50Ah
Max. continuous charge current
60A
Max. continuous discharge current
60A
Cycle life
≥2000 times
Charge temperature
0°C~45°C
Discharge temperature
-20°C~60°C
Storage temperature
-20°C~45°C
Weight
About 30kg
Dimension
440mm*320mm*133mm
Application
Special designed for telecommunication base station, also can be used for Back-up power, solar

&

wind systems, home energy storage, UPS, etc.
1. The 19 inch rack mounting 48V 50Ah LiFePO4 battery pack for solar energy storage systems.
2. Long cycle life: Rechargeable lithium ion battery cell, has more than 2000 cycles which is 7 times of the lead acid battery.
3. Superior safety: Almost the safest lithium battery type recognized in the industry.
4. With communication function of RS232 or RS485.
5. Parallel function: can be in parallel use to enlarge the capacity.
6. No memory effect, high energy density, with SOC indicator.
Solar Energy (Power) System Introduction
The solar power generation system consists of solar battery packs, solar controllers, and batteries (groups). If you want the output power of the solar power system to be AC ​​220V or 110V, you also need to configure an inverter.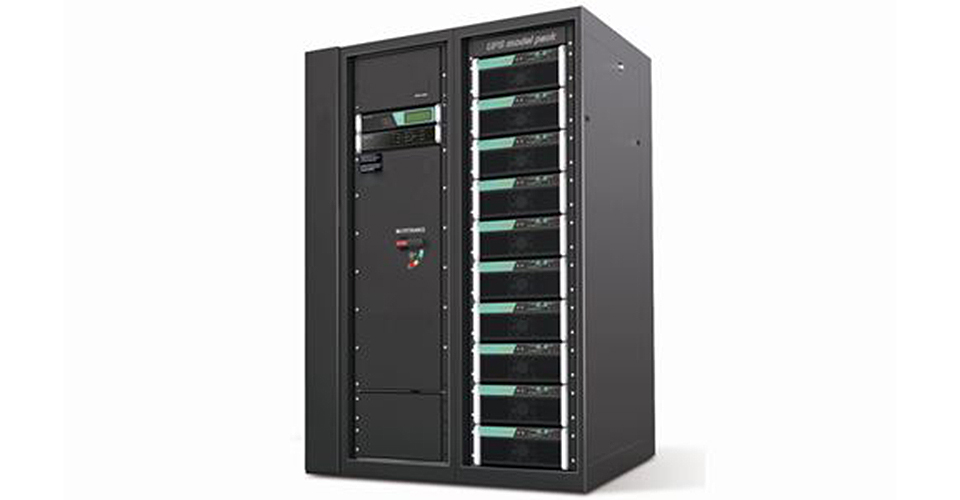 Solar power generation systems are divided into off-grid power generation systems, grid-connected power generation systems and distributed power generation systems:
1. The off-grid power generation system is mainly composed of solar cell components, controllers, and batteries. If the output power is AC 220V or 110V, an inverter is also required.
2. Grid-connected power generation system means that the direct current generated by solar modules is converted into alternating current that meets the requirements of the mains power grid by the grid-connected inverter and then directly connected to the public grid. Grid-connected power generation systems have centralized large-scale grid-connected power stations, which are generally national-level power stations. The main feature is that the generated energy is directly transmitted to the grid, and the grid is uniformly deployed to supply power to users. However, this kind of power station has a large investment, a long construction period, and a large area, and it has not developed much. The distributed small-scale grid-connected power generation system, especially the photovoltaic building integrated power generation system, is the mainstream of grid-connected power generation due to the advantages of small investment, fast construction, small footprint, and large policy support.
3. Distributed power generation system, also known as decentralized power generation or distributed energy supply, refers to the configuration of a smaller photovoltaic power supply system at the user site or close to the power use site to meet the needs of specific users and support the existing distribution network Economic operation, or meet the requirements of these two aspects at the same time.
---
---
Hangzhou LIAO Technology Co.,Ltd isprofessional and leading manufacturer specialized in LiFePO4 batteries and Exporting of Green Clean Energy and relevant products.
The lithium batteries produced by the company has good safety performance, long cycle life and high efficiency. Products range from LiFePo4 batteries, , BMS board, Inverters, as well as other relevant electrical products which can be widely used in ESS/UPS/Telecom Base Station/Residential and commercial energy storage system/ Solar Street Light/ RV/ Campers/ Caravans/ Marine /Forklifts/ E-Scooter/ Rickshaws/ Golf Cart/ AGV/ UTV/ ATV/ Medical machines/ Electric wheelchairs/Lawn mowers, etc.
The battery products have been exported to USA, Canada, UK, France, Germany, Norway, Italy, Sweden, Switzerland, Australia, New Zealand, Jamaica, Barbados, Panama, Costa Rica, Russia, South Africa, Kenya, Indonesia, the Philippines and other countries and regions.
With over 13 years' experience and rapid growth, Hangzhou LIAO Technology Co.,Ltd is committed to providing our esteemed customers with reliable quality battery systems and integration solutions and will continue to innovate and improve its renewable energy products to help the world create a more eco-friendly, cleaner and brighter future.